During the 11-year history of TeenFest Foundation and TeenFest(ival) annual public health education events, numerous teens (some now young adults) have worked with the organization. Their participation and contributions have ranged from talent showcase contestants and Teen Council members to event volunteers and workshop facilitators.
One of TeenFest Foundation's benchmarks of success is the fact that numerous youth tend to remain engaged with the organization even after they have "aged out" of our target demographic age range, 14 – 19. This is evidenced in the number of young adults that return each year to lend assistance to the annual TeenFest(ival) events and other activities. Our youth proudly list TeenFest Foundation on their college applications and resumes as substantiation of their volunteer work that directly impacts the community. But they are not just clocking community service hours, they are gaining leadership experience and learning marketable skills such as: public speaking, presentations, marketing, curriculum development, research and writing, video production, event management, organization development, nonprofit structure and more.
---
Au'Brie McKoy-Marshall, Mental Health Clinician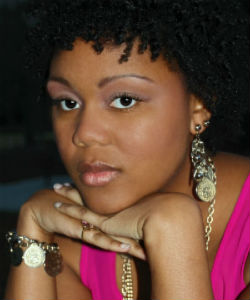 "My involvement with the TeenFest Foundation has positively impacted my life. I am a licensed Mental Health Counselor, and I work with adolescents with behavioral and emotional concerns. Volunteering with TeenFest has given me exposure to adolescents and families from various backgrounds, and has helped me become more comfortable working with teenagers. I co-develop the curriculum for the TeenFest elementary-aged workshop, which focuses on teaching resiliency and coping skills that we hope will enable kids to identify peer pressure and resist encouragement to participate in undesirable activities, i.e. substance abuse and violence. My experience with the workshop has helped foster my creativity in designing fun and interactive activities for my clients to engage in while in my counseling room. TeenFest has also given me a greater understanding of the work and effort required to maintain a non-profit organization, including the importance of volunteers and the importance of the skills required for grant writing. The knowledge I've gained about non-profit organizations through my experience with TeenFest has given me insight on how working within a non-profit agency may or may not affect my career. Overall, TeenFest has been a valuable experience and has prepared me for my career in more ways than one."
Matthew Grady, lead rapper/singer of M16 & the Full Moon Wolves group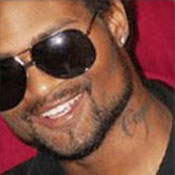 Matthew auditioned and competed at TeenFest 2K7 and, although he did not win, has been part of the TeenFest Foundation family since. Because of the positive feedback he received from working with TeenFest, Matthew committed to creating and performing works that do not use derogatory or inflammatory language, degrade women, or promote drugs or violence. He also changed his associates and began living a more positive lifestyle, taking his new role as TeenFest ambassador seriously. Matthew speaks to youth about his decisions whenever he can, telling them that his commitment has made his ascent on the musical scene more challenging, but he has grown as a writer and performer and he feels good about his art. He has been was featured in Black Radio Exclusive magazine because of his positive works, and while on tour with rapper Jadakiss, was the only act allowed to perform live during radio interviews because he is widely known for positive lyrics. Matthew wrote the TeenFest and TeenFest TV theme songs. He is currently on tour promoting his new CD, "Outlaw."
Tim Caldwell, Board Member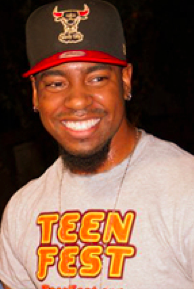 Tim Caldwell joined the TeenFest Foundation family in 2008 as lead member of positive rap group Leviticus, an anchor act with the TeenFest Performance Troupe. Over the years he expanded his role to produce music and videos, develop promotional materials, mentor other talent, serve as a talent coach and youth adviser. Tim is a City of Raleigh Firefighter and founder of Boom Effect Productions. He is an outstanding example of TeenFest Foundation's mission to help teens become leaders and peer advocates focused on substance abuse prevention and violence reduction. His dedication and commitment to the organization and TeenFest Foundation tenets forged a natural path to his current position and role as a board member (since 2014).
Regina Stepney, Student at NC State University

"As for TeenFest I can truly say that everyone involved actively practices what they teach. The people involved have become my good family and friends and hold me accountable to living life in a positive way. Not only do we have programs throughout the year to get people involved but also we try and spread a positive message with whomever we come in contact with. I am proud to be a part of such a great group of people."
Jafar Cooper, Educator

"TeenFest has been a huge part of my life. I've been helping since 2007 when I learned about it through a 4-H group I was involved with. I've always lived my life not being influenced by alcohol, drugs, violence, or abuse which is a major reason TeenFest caught my attention years ago. TeenFest allows youth to use their individual talents as a voice against substance and domestic abuse, and let others know it is okay to speak out against those issues as well. My role and responsibility have transformed over the years and I love that they have. By showing commitment to TeenFest, I have advanced from versatile volunteer to teen council member and now a leader for an elementary workshop.
Since graduating from North Carolina Central University in May 2014, I chose to be an educator in the school system at the elementary level. While fulfilling my goal of helping youth, I want to be an example of how one can be successful without relying on violence or drugs, or giving in to peer-pressure.
The TeenFest family grows every year and has had a major impact on my life. I always feel fortunate to help and to be part of this awesome family!"