TeenFest(ival) 2K11 was another huge hit! 
We gathered for the 7th annual event at North Carolina School of Science and Math in Durham on Saturday, March 26 and the stage stayed hot from beginning to end. Bugg Step team opened the show and warmed up the stage for "16" performing the TeenFest theme song.  The talent showcase contestants came out and kept the momentum rolling and hype.  At intermission, the audience was invited to the stage for a "Wobble" break, and as many as the stage could fit Wobble line danced to the V.I.C. go-go hit.  But the day belonged to the TeenFest 2K11 Talent Showcase Winners!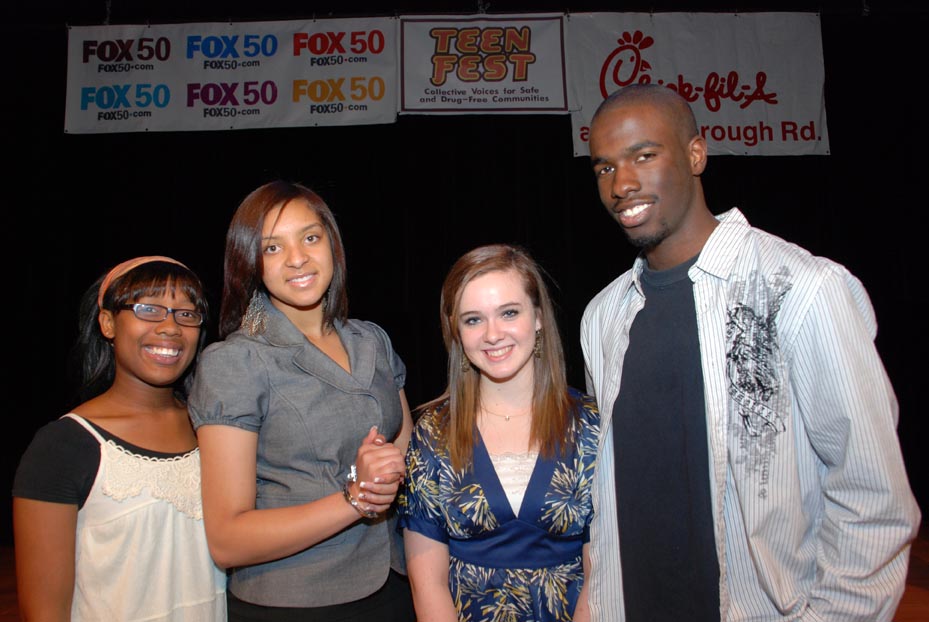 Karol Turner       Lagier Dunn      Shelby Henson     Damarcus Harris
2K11 Celebrity Judges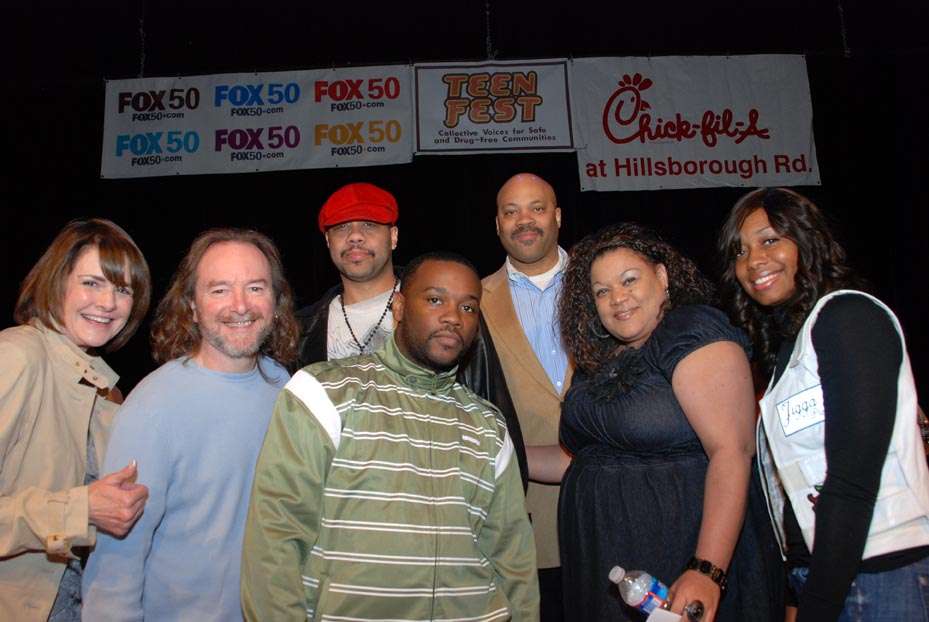 Special guest performers were: inaugural Teen Council member Gary Collins, who played acoustic guitar and performed original works "Those Brown Eyes," and "Young Warrrior."   The audience was also treated to a special performance by 2K10 first place winners "Leviticus," joined on-stage by Sonic Heroes jerk dance troupe.
TeenFest 2K11 sponsors: TeenFest Foundation, Project R.I.D.E, Wake County 4-H, Partnership for a Drug-Free NC, Inc., Chick-fil-A at Hillsborough Road in Durham, NC School of Science and Math, and K 97.5 FM radio.  FOX 50 was the exclusive television sponsor.