TeenFest 2K12, held Saturday, April 14, 2012 @ NC Museum of History, in Raleigh, NC was a huge hit!  Contestants from various counties throughout the state performed their original anti-violence/anti-drug themed messages to a standing-room only crowd.  The competition was fierce, the audience was encouraging and lively, the judges were insightful and direct.  DJ Skaz kept the event rockin' with new and old school music.  Congratulations to the TeenFest 2K12 winners: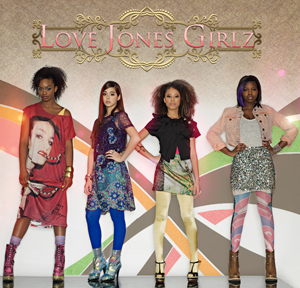 Special guest performers, Love Jones Girlz, brought the audience to their feet with rousing performances of two songs including their hit single, The Party Don't Start Without Me.
Special thanks to the TeenFest 2K12 celebrity judges: Atlanta-based music executive Amir Windom; New York-based Emmy award winning mixer and manager of Love Jones Girlz, Charlie "CJ" Jones; Atlanta-based social activist, professor and founder of From Afros to Shelltoes, Edward Garnes, Jr.; talent manager, photographer and founder of4Dimensional Promotions & Consulting, Sheree Betts; and award winning journalist, professor, and founder of Brett's Open Mic @ Papa Mojo's, Brett Chambers.
The workshops were interactive with great attendee participation and feedback.  Shout-outs to the workshop facilitators: Karee Redman, Shenekia Weeks, Regina Stepney, Jafar Cooper and Au'Brie McKoy – Marshall.
TeenFest 2K12 co-sponsors: FOX 50, B & D Behavioral Health Services, Road Trip Private Transportation, and Chick-fil-A @ Hillsborough Road in Durham