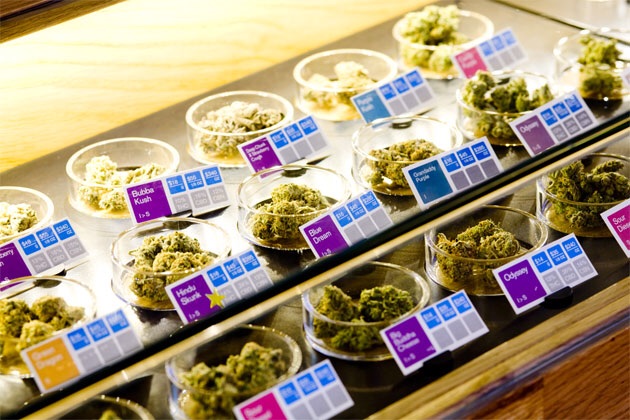 Marijuana use did not increase among teenagers in the states in which medical marijuana has become legal, researchers reported Monday.
The new analysis is the most comprehensive effort to date to answer a much-debated question: Does decriminalization of marijuana lead more adolescents to begin using it?
The study found that states that had legalized medical use had higher prevailing rates of teenage marijuana use before enacting the laws, compared with states where the drug remains illegal. Those higher levels were unaffected by the changes in the law, the study found.
A new analysis of survey data finds that marijuana legalization was associated with more cannabis consumption among eighth graders and 10th graders in Washington but not among 12th graders in that state or among Colorado students in any of those three grades.
The study, published by JAMA Pediatrics, thus provides ammunition to both sides in the debate about how legalizing marijuana for adults affects adolescent use.
Voters in Colorado and Washington approved marijuana legalization in November 2012. Using data from the Monitoring the Future Study, University of California, Davis epidemiologist Magdalena Cerdá and her colleagues looked at risk perceptions and past-month marijuana consumption in the three years preceding legalization (2010 to 2012) and the three years following legalization (2013 to 2015).
They compared trends in Colorado and Washington to trends in the 45 contiguous states that did not legalize marijuana for recreational use during this period. They found no significant differences in Colorado or among high school seniors in Washington. But eighth- and 10th-grade students in Washington deviated significantly from the national trends in risk perceptions and marijuana use.
In Washington the share of students who said occasional marijuana use poses a great or moderate risk (a dubious claim) fell from 74.9 percent to 60.7 percent among eighth graders and from 62.8 percent to 46.6 percent among 10th graders. Those changes were more than twice as big as the average drops in the 45 comparison states.
Read the rest of the article here.
Save
Save